Choose the type of cabin and the number of nights.
The purchase of the product will lead to the creation of a virtual gift certificate with a unique number.
Gift certificates are non-refundable.
Gift certificate
Cabin on stilts
Value of
110
plus taxes
1 night for 2 persons in a cabin on stilts 
Surrounded by the river, the cabin on stilts is the ideal place to rest and recharge your batteries during a good night's sleep in the heart of nature.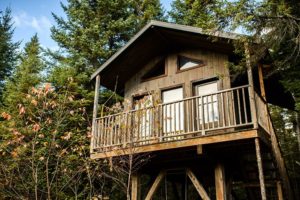 Gift certificate
Cabanitas
Value of
82
plus taxes
1 night for 2 persons in a Cabanita 
This cabin will appeal to real wood campers as well as the more cozy ones who want a camping-style experience.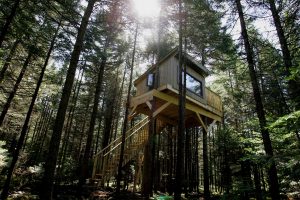 Note that Cabanitas are available in the summer season only (May 15 to October 15).
Value of
175
plus taxes
1 night for 4 persons in a Kaboum 
Whether with family or friends, this beautiful cabin with veranda is more spacious and can accommodate a group of 6 people.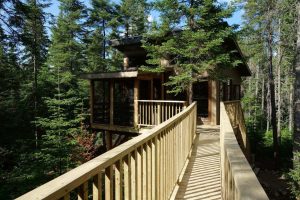 Note that Kaboum is only available during the summer season (May 15 to October 15).
Note: The value of the gift certificate is the amount paid by the buyer (taxes included). It will be possible to change the cabin type at a surcharge. A minimum of 2 nights is required for weekends and 3 nights on long weekends.